Equipe executiva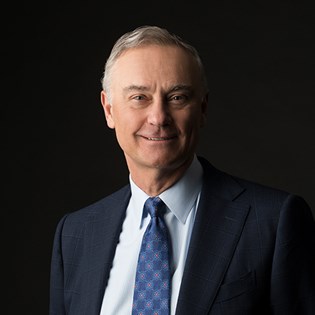 David Lisonbee
Fundador e Presidente do Conselho
Com MBA em admnistração de negócios pela Universidade Brigham Young em Provo, Utah e 30 anos de experiência na indústria do marketing de rede, David Lisonbee sabia o que estava fazendo quando criou a 4Life em 1998. Desde então, a 4Life continua seguindo a visão de David. Sob sua orientação, a 4Life conquistou coisas maravilhosas no setor de marketing multinível. Hoje, David diz que sua maior contribuição foi ter a oportunidade de compartilhar o 4Life Transfer Factor® com todo o mundo. Ao longo dos anos, ele tem incentivado pesquisas sobre ciência Transferceutical® a fim de promover o avanço contínuo dos produtos 4Life. David gosta de frequentar as Convenções Internacionais da 4Life, para ouvir em primeira mão os depoimentos dos distribuidores sobre como a 4Life mudou suas vidas. Seu produto favorito é 4Life Transfer Factor Classic®, porque é onde tudo começou.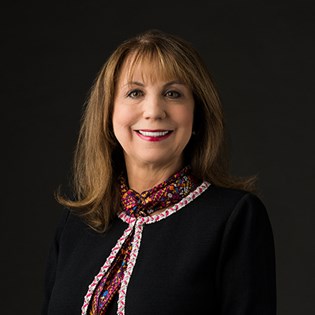 Bianca Lisonbee traz uma perspectiva única para a 4Life. Ela é formada na Universidade Brigham Young, em Provo, Utah. Sua formação em teatro e educação para as crianças a motivou a criar uma das peças fundamentais da missão da 4Life: transformar a vida das crianças carentes. Bianca acredita que sua maior contribuição foi ajudar a iniciar a Foundation 4Life, uma instituição filantrólica que tem feito coisas incríveis para as crianças de todo o mundo. Ela ama as pessoas e tem um forte desejo de ver como a 4Life é capaz de melhorar a qualidade de vida das crianças, jovens e famílias. Essa é uma das razões por que Bianca assiste às Convenções Internacionais 4Life. Ela adora o impacto que a 4Life tem sobre a vida das pessoas. O produto favorito de Bianca é 4Life Transfer Factor Spray imunitário, porque é conveniente para viagens e os netos adoram.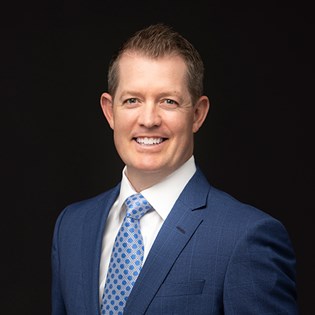 Danny Lee foi nomeado Presidente e CEO em 2017. Juntou-se à 4Life em 2008 como Diretor Geral de Operações e em 2015 foi nomeado Diretor Geral de Marketing. Danny trabalhou em empresas de renome ao longo da sua carreira como a Mrs. Fields, Merril Lynch, Arthur Andersen e Overstock.com, a qual inclui 14 anos de experiência como executivo. Ao longo dos anos que tem trabalhado na 4Life, Danny ajudou a melhorar a qualidade do 4Life Transfer Factor™, as operações de fabricação, as práticas de trabalho e os serviços de apoio ao cliente. Reforçou o Departamento de Registo de Produtos da 4Life e o Programa de Garantia de Qualidade, potencializando o objetivo da 4Life de registar produtos em vários países em todo o mundo. Danny gosta de participar nas viagens Great Escape e nas convenções da 4Life para interagir com os distribuidores (seja em inglês ou espanhol). Danny gosta de criar oportunidades para promover a marca 4Life em todo o mundo. Possui uma dupla licenciatura em Contabilidade e em Finanças pela Universidade do Utah. O produto preferido de Danny é o RiteStartt™, o qual considera ser muito eficaz e benéfico.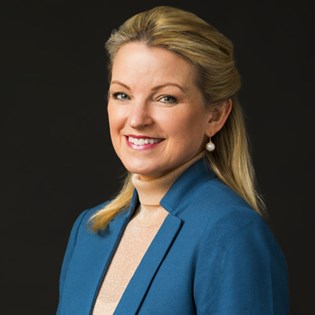 Kathryn Olson
Senior Vice President of Legal Affairs
Before joining 4Life in 2004 as Director of Legal Affairs, Kathryn spent several years in the dietary supplement compliance field. In 2007, she was promoted to Vice President of Legal Affairs, leading 4Life's legal compliance team to ensure company and Affiliate compliance with all aspects of worldwide regulations. Kathryn loves working with independent Affiliates around the world and helping them achieve their goals in a compliant manner. She earned a bachelor's degree from the University of Utah and enjoys skiing and running. Kathryn's active lifestyle benefits from her favorite 4Life product—4Life Transfer Factor Plus Tri-Factor Formula.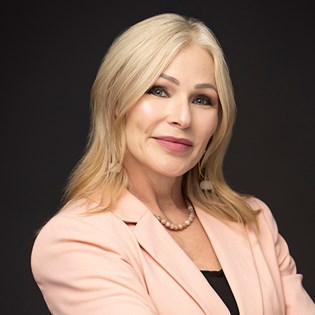 Kelly Bellerose
Senior Vice President, Marketing
Kelly has over 20 years of experience in product development, branding, and marketing. During her career, she has helped develop and launch over 200 beauty, health, personal care, and fitness supplements in over 24 international markets. Since joining 4Life in 2013, Kelly has overseen four major consumer product brands, as well as other product ideation, formulation, packaging, branding, and marketing. Kelly's favorite 4Life product is 4Life Transfer Factor® Chewable Tri-Factor® Formula. She holds a Master of Arts degree with concentration in Depth Psychology from Pacifica Graduate Institute. Kelly is an accomplished music professional and has credentials as a singer, songwriter, and recording artist.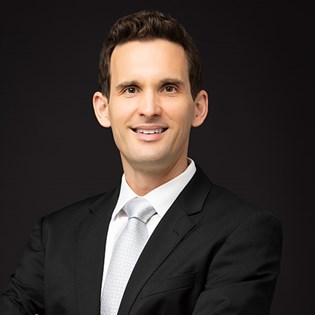 Brian Gill
Chief Marketing Officer
Brian has more than 22 years of experience in marketing, leading and developing teams, and providing key contributions to executive management. As Chief Marketing Officer, Brian supports the company's strategic objectives, discovers new ways to innovate with top-quality tools, and creates an exceptional brand experience for Affiliates and Preferred Customers. He believes that a consistent focus on the "main thing" is a crucial driver for success. An Affiliate's main thing is to share 4Life with others, while the company's main thing is to provide the tools necessary to make those interactions effective and efficient. Brian loves working for a company whose brand values are science, success, service, and satisfaction. Brian's favorite 4Life product is RiteStart® Men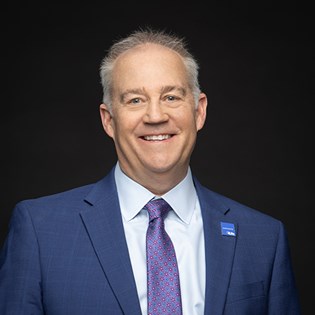 Trent Tenney
Vice Presidente Senior de Marketing
Trent Tenney tem desfrutado de uma carreira de marketing gratificante. Sua parte favorita sobre o trabalho na 4Life está em fazer com que os distribuidores percebam as muitas maneiras em que suas vidas podem ser melhoradas por ingressar na 4Life. Trent adora ouvir depoimentos de distribuidores e aprender mais sobre as suas experiências. Ele acredita firmemente que a 4Life é a companhia certa para todos os que desejam seguir seus sonhos e melhorar suas vidas. Trent afirma que a 4Life tem sucesso quando os distribuidores tem sucesso. Ele ama o 4Life Transfer Factor®. Trent recebeu seu bacharelado pela Universidade Brigham Young, em Provo, Utah.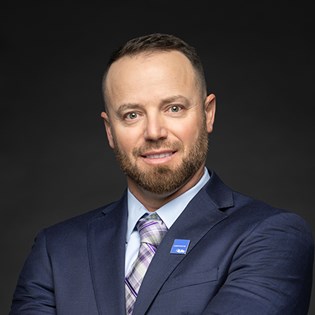 Nate Buhler
Vice-Presidente Sénior de Operações
Antes de vir para a 4Life®, Nate obteve uma vasta experiência na Nestlé® EUA, tendo trabalhado nas áreas de segurança, produção, fabrico e operações gerais, em duas das maiores fábricas da empresa. Nate juntou-se à 4Life em 2011, como Diretor de Produção. Após a conclusão das instalações de produção da 4Life, foi promovido a Vice-Presidente de Produção. No seu cargo atual, Nate é responsável pela produção, qualidade e conformidade, planeamento e aprovisionamento, bem como distribuição e entrega da 4Life. Nate gosta de pertencer a uma organização de nível global, que fabrica produtos de alta qualidade, que ajudam as pessoas a melhorar as suas vidas. Tem uma licenciatura em informática e gestão de empresas, da Southern Utah University. Os produtos da 4Life preferidos de Nate são o Creme de Baunilha PRO-TF™, o RiteStart™ Men e o Energy Go Stix™.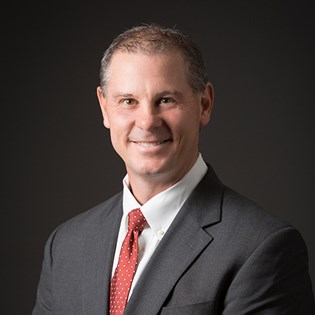 David Vollmer, PhD
Diretor Geral Científico
Com um PhD em química analítica da Universidade de Nebraska e mais de 20 anos de experiência em pesquisa, desenvolvimento e laboratórios de controle de qualidade, Dr. Vollmer entende como desenvolver produtos de qualidade do início ao fim. Suas experiências incluem liderança técnica e administrativa, estudos de validação para novos produtos, boas práticas de fabricação, recordes de produção, especificações do produto e testes de estabilidade. Desde que se juntou a 4Life, trabalhou incansavelmente para aumentar a conscientização sobre a alta qualidade dos produtos Transfer Factor® — uma das muitas coisas que o torna orgulhoso de trabalhar na 4Life. Dr. Vollmer está empenhado em garantir a utilização de ingredientes da mais alta qualidade a fim de continuar a produzir os melhores produtos. Ele acredita que o maior patrimônio da empresa são os funcionários talentosos. Dr. Vollmer adora participar dos eventos e ouvir as histórias inspiradoras dos distribuidores. Ele usa muitos produtos 4Life, mas seu favorito é PRO-TF®, pois ele alcançou sua meta de peso e agora usa o mesmo tamanho de roupa que usava mais de 15 atrás. Sua esposa definitivamente aprova!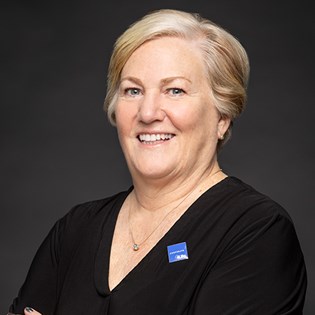 Deann Carter
Senior Vice President, Accounting
Deann Carter joined 4Life in 2000 when the company merged with ShapeRite. She was the Controller for two years, and in 2002, she was promoted to Vice President of Accounting, and in 2022, she was appointed Senior Vice President of Accounting. Deann oversees all aspects of accounting operations and assists senior management in financial planning. Deann is enthusiastic about travel and loves visiting 4Life's international markets and building relationships with international employees. In her free time, Deann enjoys spending time with her grandchildren and rooting for the Utah Jazz. Her favorite products are 4Life Transfer Factor® Classic and Pro-TF®. Deann holds a Bachelor's degree in Business Administration from Weber State University.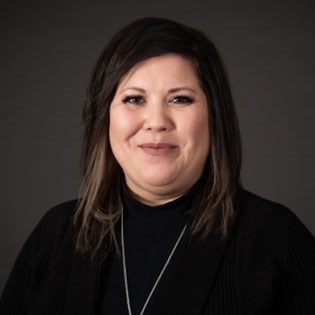 Deborah Costa
Senior Vice President of Marketing Communications
Deborah Costa came to 4Life after holding a management position with the Salt Lake Organizing Committee for the 2002 Olympic and Paralympic Winter Games in Salt Lake City, Utah. She started at 4Life as a Project Manager and has since held many positions: Vice President of International Product Registration; Vice President of Mexico, Colombia, and Spain; Director of Regulatory Affairs; Vice President of Field Development; and now Senior Vice President of Marketing Communications. Deborah also works with top field leaders in the Caribbean, Europe, South and Central America, and the U.S. Deborah holds two Associate degrees in Psychology and Sociology from Chaplain College and a degree in Business Administration from Westminster College. She speaks fluent English, Spanish, and French. She says her proudest moment was assisting 4Life's award-winning philanthropic response to Hurricane Maria in Puerto Rico. Deb loves many 4Life products, but FeelRite® is her current favorite.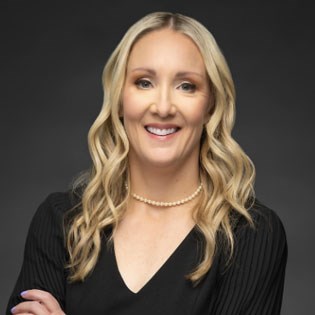 Lesley Dunn
Senior Vice President of Events and Recognition
Lesley Dunn came to 4Life in 2004 as the Marketing Coordinator. In 2006, she became the Events and Recognition Manager. In 2008, she became the Events and Recognition Director, and in 2014, she became the Vice President of Events and Recognition. In 2022, she was promoted to the Senior Vice President for Events and Recognition. Lesley has directed more than 12 4Life International Conventions in various cities, including Atlanta; Miami; Orlando; Philadelphia; Salt Lake City; Incheon, South Korea; and Kuala Lumpur, Malaysia. Lesley has also directed 4Life incentive programs all over the world, including one in Queenstown, New Zealand; an African Safari; and another program in Ireland. Lesley's favorite 4Life products are 4Life Transfer Factor Chewable Tri-Factor Formula and 4Life Transfer Factor® Collagen. Lesley holds a Bachelor of Science Degree from Brigham Young University. In her free time, Lesley enjoys sports, the outdoors, baking, and cheering on her kids while they play baseball and ride horses.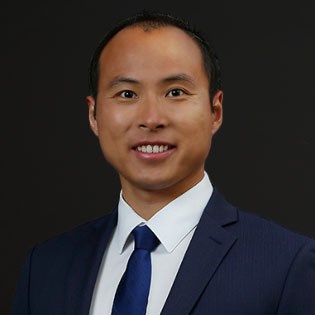 Lawry Han
Vice President of Product Development
Dr. Lawry Han joined 4Life in 2021 and is a regulatory specialist, quality engineer, and scientist. He has been a leader in product formulation and innovation for many of the industry's biggest companies. His career includes intensive nutraceutical education, the innovation of over 100 products, and 30 published, peer-reviewed papers. Dr. Han has served as an adjunct professor in biochemistry at the Dalin University of Technology and holds a fellowship from the American College of Nutrition for outstanding contributions to the field of Nutrition and Health. Dr. Han has a degree in engineering from Xi'an Jiao Tong University (China) and a Ph.D. in Microbiology and Biochemistry from the University of Utah. Dr. Han's favorite 4Life product is RiteStart Men.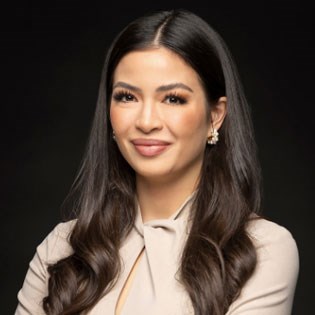 Dana Fortune
Vice President of Marketing and Sales Initiatives
Dana Fortune joined 4Life in 2018, and she has represented 4Life on two industry education panels: the WFDSA Virtual World Congress and the in-person Direct Selling Association's annual conference in New Orleans. She leads a team of nine digital marketers and oversees 4Life's social media platforms, Search Engine Optimization (SEO), email marketing, Learning Management Systems (LMS), web maintenance, and blog and app content. Dana has a bachelor's degree in Marketing and Communications from the University of Tampa. Dana's favorite product is Renuvo®.