4Life Fortify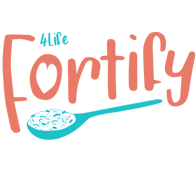 4Life Fortify
Meal packs for donation to support
hungry children around the world


Good Works Through Good Nutrition
The Need to Fortify a Life<sup>&reg;</sup>
Children at the Dona Justa Guido Memorial School in Rizal, Philippines eat 4Life Fortify every school day. At the start of the 4Life Fortify program in 2012, 158 students were considered extremely malnourished. With the help of 4Life Fortify, only eight are still in this category, and those eight children are showing signs of improvement.


Your Donation of 4Life Fortify
1 World Health Statistics, 2009.
2 WHO. "Global prevalence of vitamin A deficiency in populations at risk 1995-2005." Geneva, World Health Organization, 2009.
3 For donation through Feed the Children.